Rice University scientists simplify process to make polymers with light-triggered nanoparticles
Rice University scientists plan to employ the power of the sun to build functional synthetic polymers using photosensitive quantum dots — microscopic semiconducting particles — as a catalyst.
The luminescent dots are only a few nanometers wide, but are highly tunable for their unique optical and electronic properties. They are beginning to show up in modern displays, but lend themselves to industrial chemistry as well.
The Rice lab of materials scientist
Eilaf Egap
focused on the latter with its demonstration of a stable and economical method to make polymers through photo-controlled atom-transfer radical polymerization. The method could replace molecular catalysts or expensive transition metals currently used to make things like methacrylates (common in plastics), styrene and block copolymers.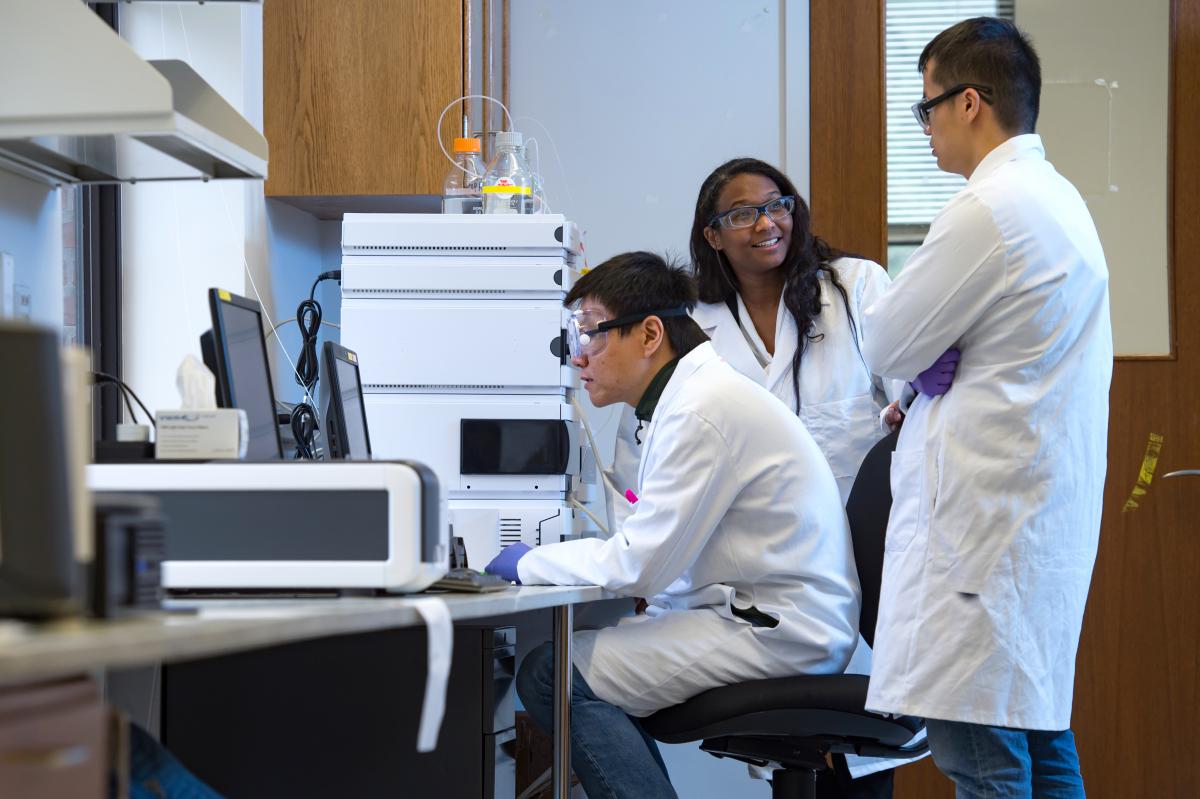 Rice University researchers, from left, Yiming Huang, Eilaf Egap and Yifan Zhu are employing the power of the sun to build functional synthetic polymers using photosensitive, semiconducting quantum dots as a catalyst. They said the living polymerization process could lead to the creation of novel polymers. (Credit: Jeff Fitlow/Rice University)