The Space Science & Technology Building, Room 300 is a classroom scheduled by the Smalley-Curl Institute.
The room has 15 moveable tables and seats 30 (10 additional chairs are in the room if needed). There are two flat-panel displays at the front of the room with standard HDMI connection available as well as wireless connection capability. There is a white board at the front of the room with Kaptivo image capture capability (https://kaptivo.com/). The back of the room has mounted white boards (no image capture capability). There is a camera mounted in the back of the room for video conferencing.
Return to room scheduling information page.
Looking from back corner of room to front: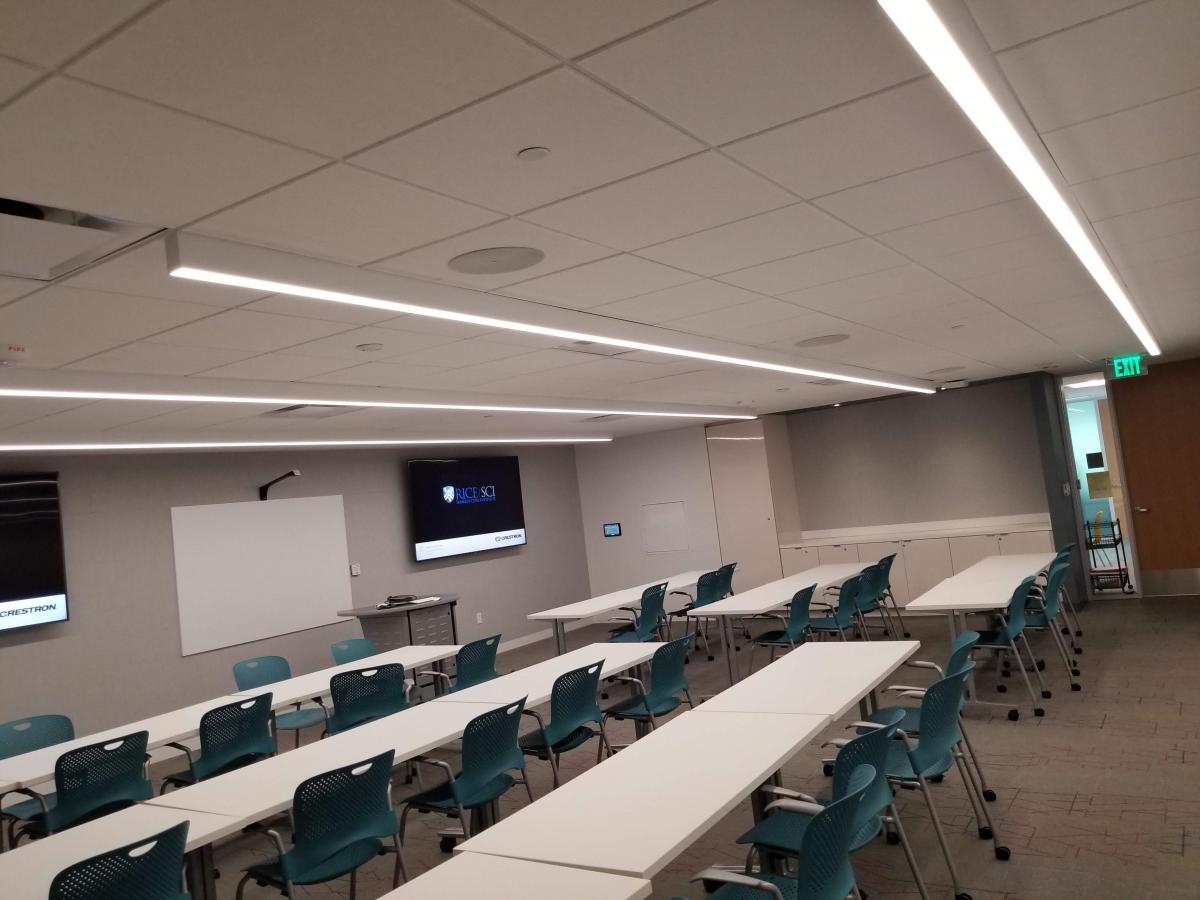 Looking from front corner of room to the back: